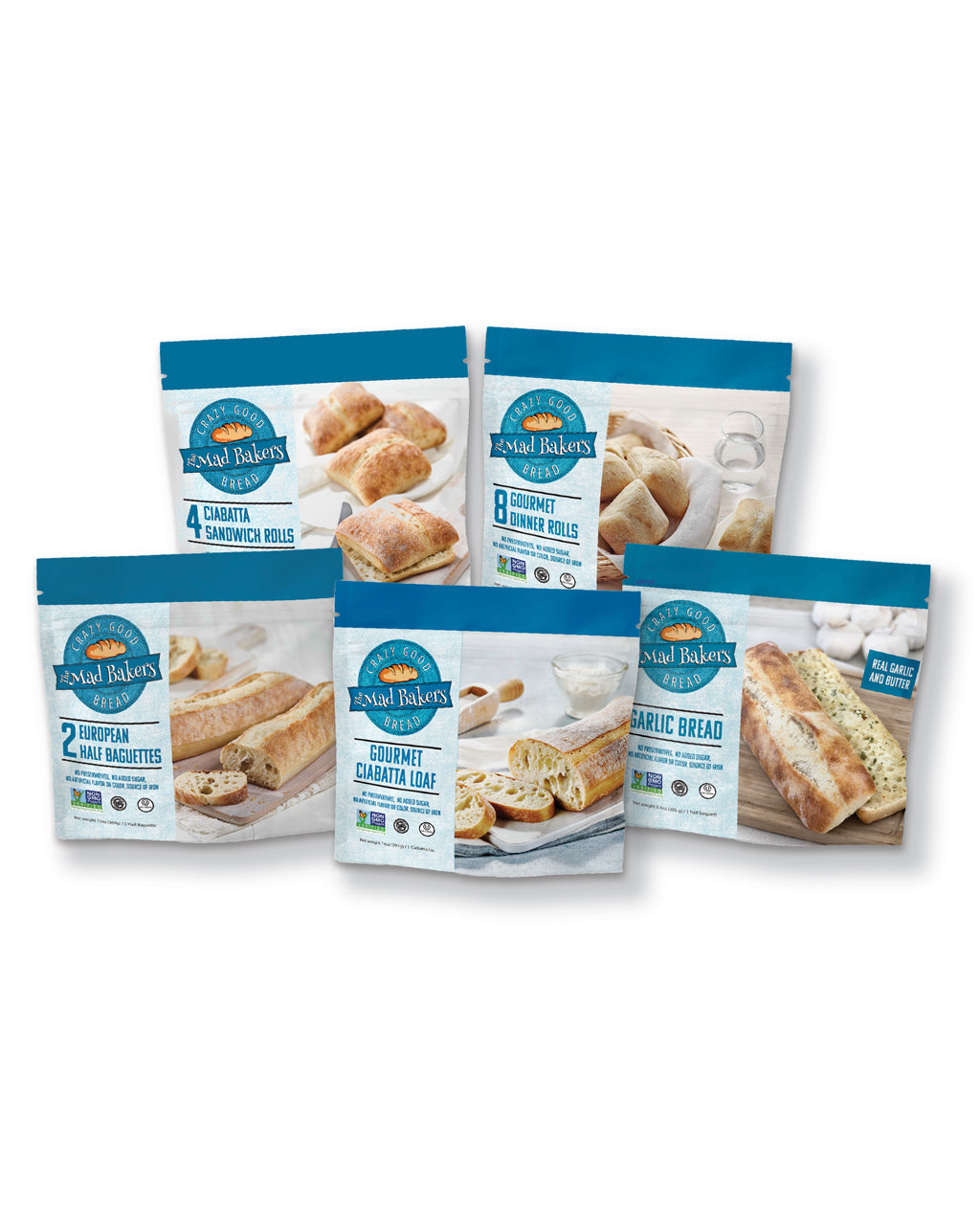 Frozen Private Label
Frozen private label artisan breads, desserts and breakfast: benefit from improved distribution and costs by using a supplier with a wide range of gourmet frozen foods.
See Frozen Private Label options

In-Store Bakery Private Label
Offer delicious artisan breads and desserts with less labour and time. Just warm and display these 100% baked gourmet breads. Dessert programs include fully decorated, or can be decorated in-store.
See In-Store Bakery offering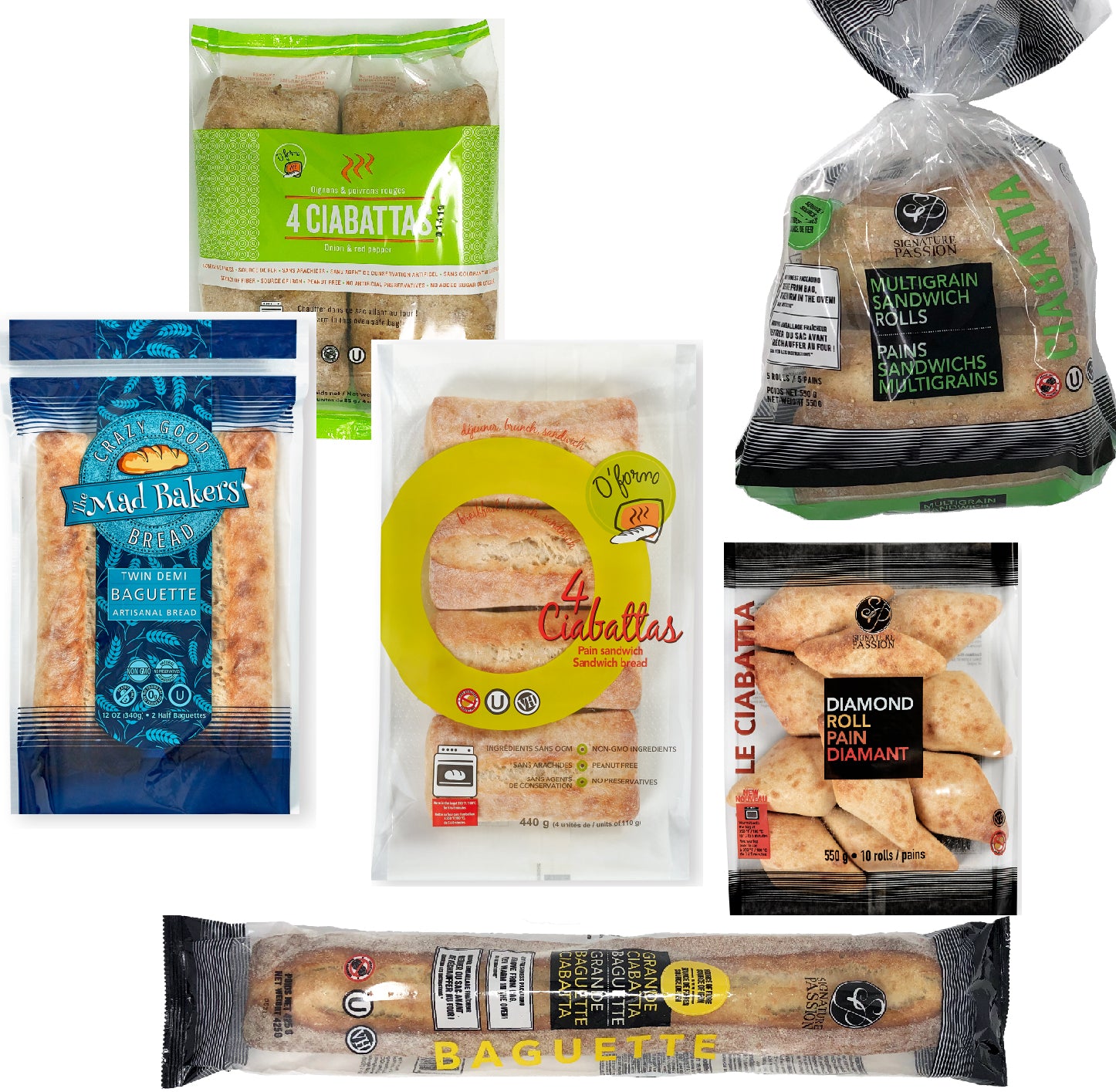 Take and Bake
Our gourmet take and bake breads are 100% baked and are ready in 8-10 minutes of warming in the oven. Your customers will be back again and again for these peanut-free, non-gmo artisan breads in sealed packaging with 6 day shelf life.
See Take and Bake Private Label Offering
"We are please to help our private label grocery clients provide a variety of artisan breads, dessert and breakfast to their customers. Our clients come to us for quality, value, wholesome ingredients, great taste, and a program that provides them with good margins." says Marc-Andre Pouliot, President.
We invite you to contact us to discuss how we can help with your private label needs.